How to get more out of your practice and improve patient services
Aardvark Medical Sales brings prescription dispensing to the physician's office in a turnkey solution backed by the country's leading suppliers of prepackaged pharmaceuticals.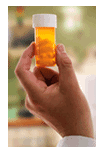 In addition to increased revenue for medical practices from dispensing medications, patients have the convenience and safety of receiving the medications directly from their physician greatly enhancing compliance and services.

We provide the software tools, efficacy information and training necessary to become a safe and profitable dispensing practitioner. The system includes claims processing for patients who have prescription drug insurance coverage and immediate ordering fulfillment along with technical and professional compliance support.
Aardvark Medical Sales utilizes several leading medication repackagers to ensure stability in drug supply and prices. No more changing dispensing systems and re-training office staff to use a new medication repackager.
If you have felt that becoming a dispensing practitioner has always been too much of a hassle for the return, we urge you to learn more about the thousands of practices already enrolled in this program. You'll increase your practice's profit while creating better patient relationships.